ANYA HINDMARCH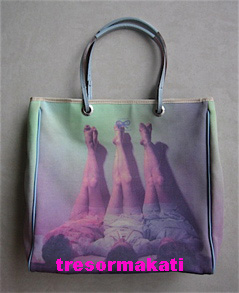 Anya Hindmarch Ballerina Parros bag
In very good condition
Very slight fading on the fabric
Bag is overall clean, interior is clean as well
A new Anya in this style costs 15K
ASKING PRICE: Php 9,500.
BALLY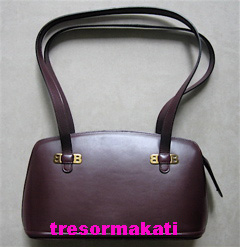 Bally maroon leather shoulder bag
In very good condition
Minor hairline scratches on the exterior body
Interior is clean; large and roomy
Comes with original Bally dustbag
ASKING PRICE: Php 8,000.
HOGAN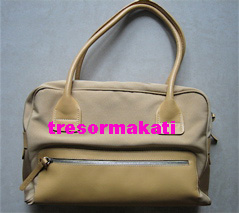 Hogan light yellow- beige canvas satchel
In excellent like new condition
Canvas body of bag very clean
Interior is also very clean
Leather trims have no visible marks
Comes with original Hogan dustbag
ASKING PRICE: Php 32,000.
DIOR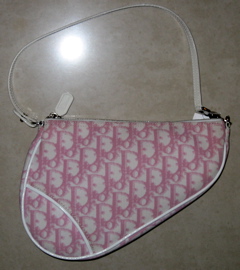 Dior Pink Monogram Saddle Pochette
In excellent condition
Monogram exterior overall clean
Canvas very slightly "beiged" on the stitched areas
Strap in white patent leather
Comes with original box and ribbon
ASKING PRICE: Php 14,500.
REDUCED! NEW PRICE: Php 11,500.

LANVIN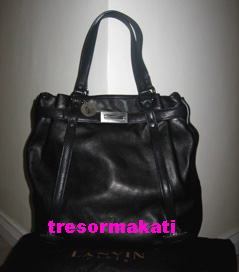 Lanvin Kentucky Black leather tote
In excellent condition
Exterior leather shows no sign of usage
Leather is so soft and supple
Bag is very large-- perfect for packrats :)
Interior lining clean
Has a separate attached pouch included
Comes with original dustbag
A new one in this style sells for almost 90K at barneys.com
ASKING PRICE: Php 60,000.
CARTIER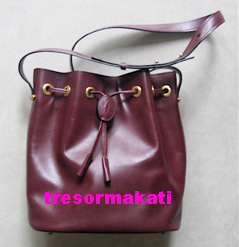 Cartier Signature Red Drawstring Bag
In excellent condition
Exterior leather has only very minimal scratches
Bag measurements are similar to the LV petit noe
and is very roomy inside
Strap is adjustable
Originally priced at over Php 40K
ASKING PRICE: Php 10,000
KATE SPADE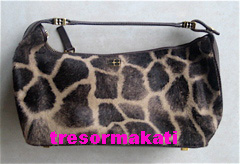 Kate Spade ponyhair animal-print pochette
In excellent condition
Bag looked hardly used
Measures approximately 9" length
Rating: 9/10
ASKING PRICE: Php 7,000.
FENDI
Fendi Brown Monogram Baguette
In brand new never carried condition
Hardwares still have protective covering
Will come with dustbag, and box as well as the tags
ASKING PRICE: Php 22,000.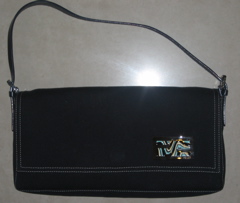 Fendi Long Baguette with Pucci-esque Logo Buckle Design
In excellent, like new condition
Funky Pucci-esque design on the logo buckle
Comes with original dustbag
ASKING PRICE: Php 17,500.
REDUCED! NEW PRICE: Php 15,000.