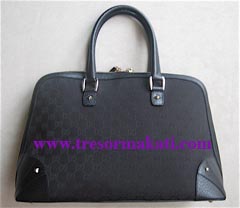 Gucci Black Monogram Bugatti bag
In excellent like new condition
Very minor scratches on the leather bottom, not really visible
Handles of this bag are long enough for shoulderwear, and are relatively short enough to be carried on the crook of your arm
Measures 14"L x 10.5"H x 5"W
Originally priced at 70k+
Bag comes with dustbag
TRESOR PRICE: Php 38,000.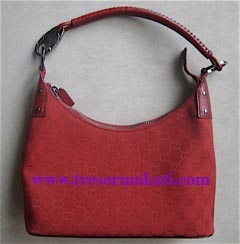 Gucci red monogram hobo bag.
In excellent condition
Exterior canvas and interior lining are both very clean
Rolled leather handle of the bag has some light scuff on the area where the handles meet the ruthenium hardware
Measures 10"L x 9"H (tallest point) x 3.5"W
Bag's zipper is in excellent working condition
Comes with the original Gucci dustbag.
TRESOR PRICE: Php 22,000.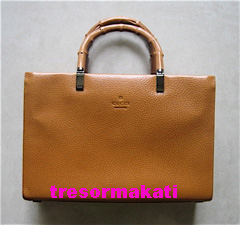 Gucci saffron-tan leather boxy bag with bamboo handles
In excellent condition
Exterior leather has barely visible hairline scratches
Ruthenium hardware no tarnishes
Interior condition of bag is likewise excellent
Comes with original Gucci dustbag
ASKING PRICE: Php 18,500.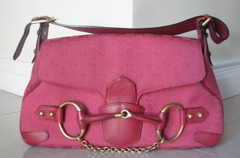 Fuchsia monogram horsebit logo bag
In good condition
Measures 13"L x 7.5"H x 3.5"W
Bag's leather corner trims show some wear
Slight dirt on the monogram canvas exterior
Interior still clean
Comes with original dustbag
ASKING PRICE: Php 28,500.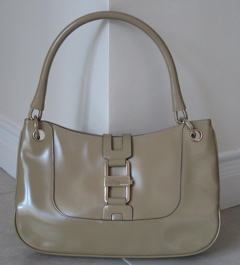 Gucci Light Olive/ Beige Calfskin Bag
In excellent condition
Gold hardware doesn't show tarnish
Very minimal scratches, clean interior
Measures 11"L x 8"H x 1.5"W
Comes with original dustbag
ASKING PRICE: Php 16,000.